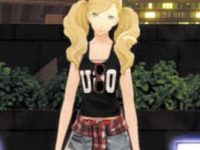 My Ann Takamaki cosplay that I debuted at AnimeNEXT 2017! This was the perfect cosplay for a summer con and pretty simple to put together. Didn't keep me from waiting till the last minute though 😅
Read More »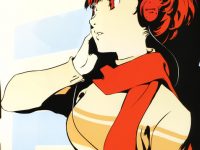 I wish I took more pictures of this outfit! I love Persona 3, especially the female protagonist, so her winter outfit was perfect for a winter con like MAGFest.
Read More »
I'm a fan of CrankyConstruct's designs, especially his mascot characters Cranky-kun and Cranky-chan! Unfortunately, I don't feel like I did the character justice.
Read More »
My sophmore year of college, my boyfriend sat me down to watch the Gundam Zeta New Translation movies. I fell in love with Four's style and just had to cosplay her. Her dress is the first major cosplay…
Read More »
Masuzu Natsukawa from Oreshura was the first cosplay I wore to an anime convention! Most of the outfit I actually got from thrifting and altering, which I could do in a few days with my intermediate sewing skills….
Read More »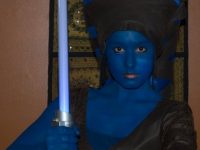 My family always had a tradition of making our own costumes for Halloween, but in high school I decided to try something more ambitious. For my first "real" cosplay I decided on Aayla Secura. Aayla Secura was my…
Read More »